Zale puts 12 leases on New York stores up for sale
By Phil Wahba and Emily Chasan
NEW YORK, March 3 (Reuters) - Zale Corp (ZLC.N) is looking to sell the leases on as many as 12 of its New York City jewelry stores in an apparent move to shore up its finances.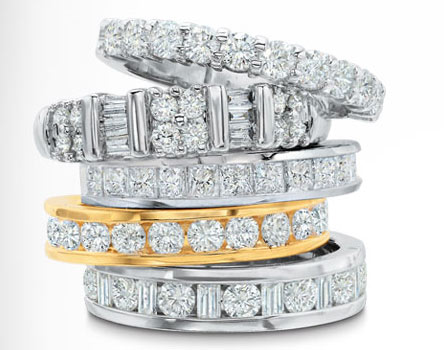 Photo: www.zales.com
The leases include Zales stores in prime locations such as Manhattan's Herald Square and along Fifth Avenue, as well as two stores apiece in the Bronx, Brooklyn and Queens, according to a listing on the website of New York-based advisory firm RCS Real Estate Advisors.
Zale's treasurer declined to comment and the RCS agent overseeing the sale did not return calls for comment on when these leases were put up for sale.
It was not clear whether Zale was trying to reduce some of its lease obligations or whether the jeweler would consider leaving some of these locations.
Zale hired RCS almost a year ago to advise it on restructuring its lease portfolio and reducing overall lease costs.
The Dallas-based chain said last week it expected to have identified the source of capital it needs to steady its finances and to have those funds by late May. A source familiar with the matter told Reuters last month that private equity firm Apollo Management [APOLO.UL] was considering taking a stake.
On a conference call last week, interim Chief Executive Theo Killion said he did not anticipate a "significant" number of store closings in 2010. In 2009, the retailer closed 187 stores, leaving it with about 1,900.
A sharp drop in commercial real estate prices in New York City in recent years could make the Zale leases attractive to investors and help generate cash for the retailer.
The sale could pave the way for the chain to close stores in New York, though Zale could have lingering obligations that would require it to guarantee the lease. Some deal could also be reached with potential investors that would let it stay in the stores longer.
When Zale sold its Bailey Banks & Biddle chain in 2007, it continued to be on the hook for certain contingent liabilities related to many of those leases.
"In theory, retailers can make money selling leases, and some companies did back in 2005-2007. It's unlikely they would make money today -- just reduce losses," said Michael O'Hara, chief executive of turnaround investment banking firm Consensus Advisory Services LLC in Boston.
Zale, which last week reported only its second profitable quarter in the past nine despite falling sales, has steadily lost market share to rivals such as Signet (SIG.N) (SIG.L), and grappled with a crippling debt load.
The need for Zale to infuse its balance sheet with cash has become urgent as the company may be close to tripping a covenant on its $600 million line of credit. It is required to keep $50 million on the limit, and as of January, it only had $67 million left.
Zale shares closed up almost 6 percent on Wednesday 3 March on the New York Stock Exchange at $2.51 per share. They edged down 1 cent in after hours trading.
(Reporting by Phil Wahba and Emily Chasan; Editing by Michele Gershberg, Richard Chang and Valerie Lee)
© Thomson Reuters 2023 All rights reserved.