Warnaco to close its European location in Florence
As part of an overall reorganization, the American licensee of Calvin Klein Jeans and Calvin Klein Underwear, plans to move its European operations from Florence to New York.



The decision was announced three weeks ago to 149 employees Warnaco's European site in Sesto Fiorentino, situated on the outskirts of Florence. The establishment, where design, business and marketing experts developed the Calvin Klein Jeans collections for Europe and Asia, will close its doors by December 2013..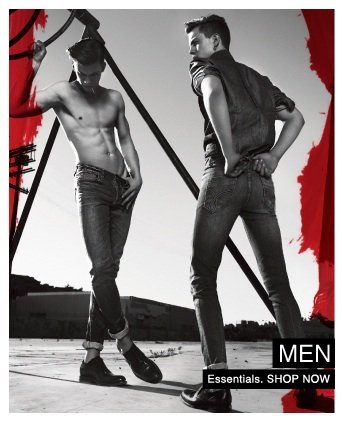 Warnaco détient notamment la licence Calvin Klein Jeans

"The whole side pertaining to product development will be repatriated at the headquarters of the American group in New York and probably also the business side, which would initially be transferred to London. What will remain in Italy is the Italian business part, which will be moved to Milan, where Warnaco has a showroom," said a trade unionist following the case.
Discussions with the unions to negotiate the terms of departure and the use of social welfare mechanisms resumed Tuesday after the two-day strike carried out ​​last week by personnel in protest against the closure. "This strike has actually channeled all the anger that has accumulated over four years, as the overall restructuring of Warnaco has already been taking place for some time with the objective of avoiding dispersion and reducing costs by managing products for Europe and Asia directly from the United States," said another trade unionist.
With the crisis, the market strategies for multinational fashion groups have changed and, with new technologies, Europe is no longer seen as an essential platform. This reasoning was also behind Warnaco's reduction of its staff by a third last year, with nearly 80 job cuts. In 2009, the group had also closed its Tuscan logistics center Barberino del Mugello, which had employed 130 people.
Specializing in the design, production and distribution of licensed brands, the U.S.-based company whose portfolio also includes Speedo, Chaps, Warner and Olga, just lost the license for Calvin Klein's CK brand for the European market which will be taken up by its owner PVH Corp. starting in 2013. It retains, however, licenses for Calvin Klein Jeans and Calvin Klein Underwear. The latter activity is expected to remain in Europe, most probably in London.
Copyright © 2023 FashionNetwork.com All rights reserved.