Warnaco outlook below estimates, shares down
Warnaco Group Inc forecast full-year earnings that fell short of estimates as the maker of Calvin Klein underwear and jeans faces high product costs, and its shares fell as much as 6 percent.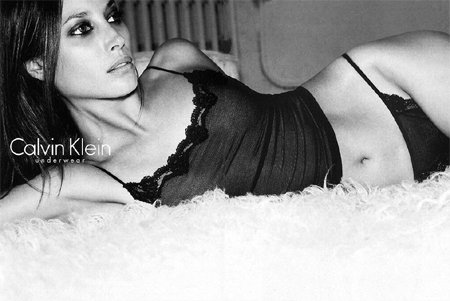 Calvin Klein underwear, manufactured by Warnaco
Warnaco, like most other clothes manufacturers, is fighting rising cost of products, specially cotton. Many of them have decided to pass on the costs to shoppers and safeguard margins by raising prices.
The company, which also licenses brands such as Chaps and Speedo, said it has been raising prices through the quarter, mostly at its international segment.
"We believe in the international markets we should not really see much difficulty in the higher prices," a company executive said in a call with analysts.
Sales at the Calvin Klein brand, its main growth engine, rose 18 percent during the quarter. In 2010, Calvin Klein revenue rose 14 percent to $1.7 billion and represented about 74 percent of total revenue.
For the November-January quarter, Warnaco saw gross margins drop 80 basis points, mostly due to lower margins at its domestic business.
To offset the slowdown in its home market, Warnaco has been expanding internationally, with Latin America and Asia emerging as key areas of growth.
In 2010, sales at the company's higher margin international business rose 17 percent and accounted for a little more than half of the its overall revenue.
Warnaco, which often guides conservatively, expects to earn $3.85-$4.05 a share on an adjusted basis, while analysts were expecting earnings of $4.09 a share.
On a conference call with analysts, the company said it was "better positioned to address supply chain cost pressures", and that comparable sales were up 12 percent so far in the first quarter.
For the fourth quarter, the company's adjusted earnings were 74 cents a share. Analysts were expecting 71 cents a share, according to Thomson Reuters I/B/E/S.
Sales rose 17 percent to $591.5 million, compared with estimates of $576.5 million.
Shares of the company were down 3 percent at $57 Monday after the bell. They closed at $58.71 on Monday on the New York Stock Exchange.
(Reporting by Nivedita Bhattacharjee and NR Sethuraman; Editing by Saumyadeb Chakrabarty)
© Thomson Reuters 2023 All rights reserved.