VF, owner of North Face, raises outlook
Apr 29 - Clothing maker and store chain operator VF Corp's profit rose on large sales gains abroad and at its The North Face outdoor clothing chain, and the company raised its 2011 profit and sales forecast.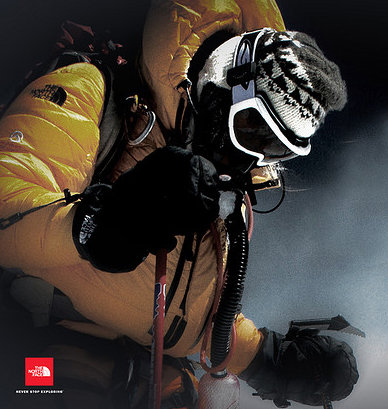 The North Face (VF Corporation)
Shares, which closed at an all time high of $108.87 on Thursday, rose $1.34, or 1.2 percent, in premarket trading.
VF, whose brands also include Nautica, Lee and Vans, raised its revenue growth forecast to 10 percent in 2011, up from a previous forecast of 8 percent to 9 percent, largely because of the weak U.S. dollar.
It also raised its 2011 profit forecast to $7.25 per share, up from a previous outlook of $7 to $7.10 per share.
Revenue rose 12 percent to $1.96 billion during the first quarter, which ended on March 31. International sales, which make up about one-third of revenues, rose 20 percent, led by a 52 percent jump in China.
VF, which sells Lee and Wrangler jeans, said sales of its denim products, its second-largest segment after outdoor clothing, also rose.
That contrasts with rivals Levi Strauss & Co and Guess Inc, which said in their most recent earning reports that department stores were being more cautious in placing orders.
VF's brands and store chains run the gamut from high end chains like John Varvatos and 7 For All Mankind to moderately priced lines like Lee jeans, allowing it to reach a broad swath of shoppers and be less vulnerable to the shifts in the economy.
Its size has given it clout with manufacturers, allowing it to limit some of the damage of rising cotton costs.
During the first quarter, VF's gross margins rose half a percentage point to 47.2 percent, even as some rivals have warned of shrinking margins.
Last month, VF laid out an ambitious long-term plan calling for revenue to rise 10 percent per year through 2015.
VF said on Friday first-quarter net income rose 23.2 percent to $200.7 million, or $1.82 per share, from $163.5 million, or $1.46 a share, a year ago.
Excluding one-time items, VF's profit came to $1.71 per share, beating Wall Street's estimates by 10 cents, according to Thomson Reuters I/B/E/S.
(Reporting by Phil Wahba; Editing by Derek Caney, Dave Zimmerman)
© Thomson Reuters 2022 All rights reserved.