VF Corp announces ambitious 5-year plan
In order to reach 9 billion euros (12.7 billion dollars) in revenues by 2015, Eric Wiseman, CEO of VF Corporation, expects the American group's turnover to increase by 3.6 billion euros and its operating margins to rise to 15%. "Growth will come domestically and internationally, across all coalitions, and in both our wholesale and direct-to-consumer businesses", the CEO explained during VF's webcast of "The Next Five Years" on March 11th. According to its fiscal 2010 report, the group turned over 5.5 billion euros.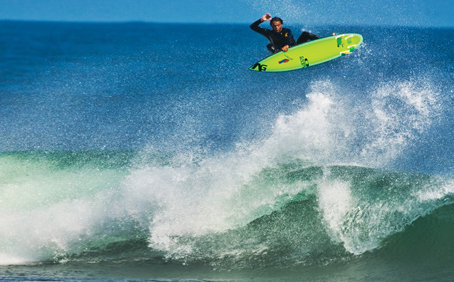 VF Corp is counting on a significant growth in the Outdoor and Action Sports sector in order to achieve its goals for 2015
Key components of the total revenue growth expected include 2.16 billion euros from Outdoor and Action Sports (The North Face and Vans), where revenues have grown by 17% over the past five years and should account for at least half of VF's total revenues by 2015. As for the Jeanswear sector (Wrangler and Lee), the group is counting on a growth of 720 million euros, led by expansion in international markets. VF expects the same revenue rise across the Sportswear, Imagewear and Contemporary Brands.
International expansion is at the core of the corporation's growth strategy, with a goal of having 40% of its total sales turnover coming from international markets by 2015. To achieve this, Vf Corp is counting on a 15% annual growth in international revenues, where Asia will be its fastest growing market (with an annual growth rate of 28%). Over the next 5 years, the group hopes to open 700 boutiques in order to bring the total number of stores to the desired 1,500. E-commerce revenues are also expected to triple during this period.
"Our priority for cash flow continues to be acquisitions, continued Eric Wiseman, primarily in the outdoor and action sports category. Innovation is our newest growth driver… We will foster a global culture of innovation across brands and functions, supported by new processes, new skills and talent, and new collaborative networks to accelerate the pace of breakthrough product introductions."
In order to handle this growth, which should take direct-to-consumer sales up to 22% of total revenues, VF Corporation also announced investments in staff training and supply chain capabilities.
Copyright © 2023 FashionNetwork.com All rights reserved.