Urban Outfitters shares fall as discounts hit margins
August 16 - Urban Outfitters Inc's shares slipped 10 percent before markets opened on Tuesday, a day after the women's clothes retailer saw its quarterly profit and margins shrink due to deep discounting.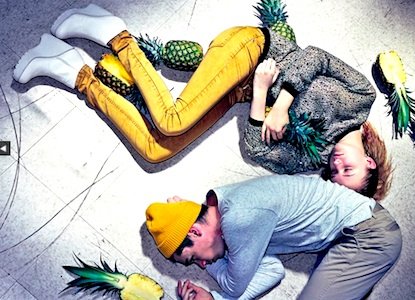 Early Fall 2011 collection
Urban Outfitters, once a hot favorite among young women for its bohemian styles, has fallen out of shopping lists over the past year.
Sluggish sales have made the company go for deep discounts to attract shoppers, but this has weakened margins.
On Monday, the Philadelphia-based company posted earnings of $56.7 million, or 35 cents a share, compared with $71.7 million, or 42 cents a share, last year.
Revenue in the quarter rose 10 percent, but that was lower than the 20 percent rise it saw last year. Margins fell 459 basis points.
"Higher inventory levels, another potential fashion miss in women's and a material slowdown at Anthropologie, all of which will result in further gross margin deterioration, tell us that the turn is still not there at Urban Outfitters," Brean Murray analyst Eric Beder wrote in a note to clients.
Comparable store net sales fell 2 percent during the quarter, and the company said it "expects gradual improvements" into spring 2012.
"Though comps are expected to improve in the second half and into 2012, we think fashion risk (and the underperformance of women's categories across the sector) could continue to weigh on the stock as investors digest management's somewhat more cautious outlook," analyst Omar Saad of ISI Group said.
Urban Outfitters shares were down at $26.73 on Tuesday before the bell on Nasdaq. They closed at $29.69 on Monday.

(Reporting by Nivedita Bhattacharjee in Bangalore; Editing by Viraj Nair)
© Thomson Reuters 2023 All rights reserved.