Urban Outfitters profit beats estimates, shares rise
Urban Outfitters Inc reported a quarterly profit above market expectations as the clothing retailer managed to sell more women's apparel at regular prices, sending its shares up as much as 7 percent in after-market trading.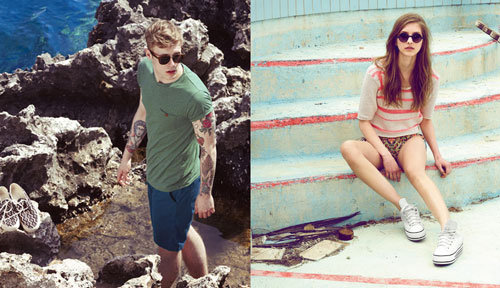 Photo: Urban Outfitters
Warmer-than-expected weather spurred sales of spring merchandise at several U.S. retailers in the first quarter.
Urban Outfitters, however, warned that warm weather may have pulled forward sales from the second quarter.
"The early, unusually warm weather in the first quarter may steal some sales from the second quarter. Therefore, we have not changed our plans for the overall year," Chief Financial Officer Frank Conforti said on a conference call.
Urban Outfitters, criticized for unattractive merchandise, especially at its Anthropologie unit, has been trying to turn around the business by revamping styles, shaking up its management and managing inventory prudently.
Gross margins fell to 35.6 from 36.9 percent on increased markdowns.
The company, known for its bohemian and hipster designs, reported a first-quarter profit of $34.0 million, or 23 cents per share, compared with $38.6 million, or 23 cents per share, last year.
Analysts on average were expecting earnings of 20 cents per share, according to Thomson Reuters I/B/E/S.
Sales rose 9 percent to $568.9 million. Analysts were expecting sales of $578.7 million.
Same-store sales fell 1 percent, as comparable retail segment sales at the company's Anthropologie unit slipped 2 percent.
Comparable retail segment net sales, which include the direct-to-consumer channels, increased 2 percent for the quarter. Average unit selling price rose 2 percent.
Shares of the Philadelphia-based company, which had missed profit estimates for three of the past five quarters, rose as much as 7 percent in extended trade. They closed at $26.16 on Monday on the Nasdaq.
© Thomson Reuters 2023 All rights reserved.