Urban Outfitters plans store openings in Germany in 2013
For its fiscal year 2011/12, ended January 31, the Urban Outfitters group (Urban Outfitters, Anthropologie, Free People, Terrain and BHLDN) reached almost 2.5 billion dollars in net sales, showing an increase of nearly 9% in comparison to the previous year. Its flagship brands, Urban Outfitters and Anthropologie, together represent more than 1 billion dollars of those sales. However, sales for the former have risen by almost 11% while the latter's have stagnated. Free People saw the biggest increase with a 24% rise in sales to 250 million dollars.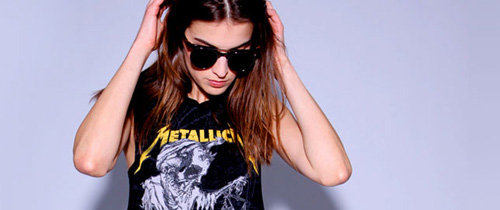 Urban Outfitters
The group's comparable store sales decreased by 4%, but it was the company's income from operations that registered the biggest fall, going from 414 million dollars in 2011 to 285 million this year. This decline was mainly caused by a restructuring of its stock but also because of large investments in e-commerce and marketing.
Urban Outfitters opened 57 new stores in 2011/12. The group plans to keep investing in more store openings, with the following boutiques expected to launch in 2012/13: 23 Urban Outfitters, 16 Free People and 14 Anthropologie. The group also announced that it will be investing between 180 and 210 million dollars in marketing for the new stores, as well as in the development of a new office.
Among the new boutiques, around ten will be opened outside of the US, most of which will be located in Germany. The group also plans to expand its presence in Asia over the next two years.
Copyright © 2023 FashionNetwork.com All rights reserved.