Urban Outfitters expects to triple its European presence by 2015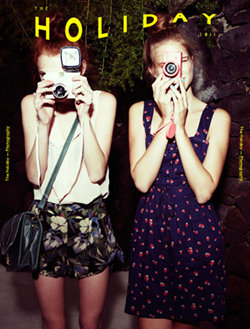 Urban Outfitters
Urban Outfitters (URBN) is preparing for its expansion in Europe. The American group, which opened its first store in London in 1998, has announced its ambitions for the rest of the continent.
Today, Urban Outfitters Inc. runs 22 stores across Sweden, Germany, Denmark, Belgium and mostly Great Britain, as well as two other stores in London dedicated to Anthropologie, which is another retailer owned by the group. In the following two years, Urban Outfitters plans to develop in Germany and France. The retailer expects to have even tripled its store count in Europe as well as its sales turnover by 2015. During this period, the group hopes to build a network of 15 stores in Germany, to have entered the French market and to be ready to enter Spain and Italy.
Anthropologie on the other hand will not have to wait so long to expand in Europe. The brand says to already be looking for locations in Germany and France where it could set up business in 2011.
To meet all of its future goals, the group is currently restructuring its teams at the heart of its European headquarters. URBN, which up to now had been working with partners for the distribution of its products in Europe, is going to open a new distribution centre in England this Summer, with two buildings in the town of Rushden, Northamptonshire.
Copyright © 2023 FashionNetwork.com All rights reserved.