Uniqlo collaborating with the founder of Jil Sander and not with the label
On March 17 we announced that an agreement had been reached between Uniqlo and Jil Sander to develop the Japanese label's collections hand in hand. The way this information was presented could possibly have waused some confusion. In fact, the partnership that Uniqlo has entered into is with Heidemarie Jiline Sander, founder of Jil Sander and not the label itself, with which she has not been involved since 2004.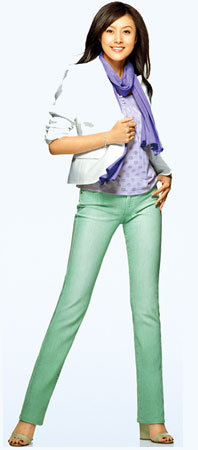 Norika Fujiwara in a Uniqlo Spring 2009 outfit
German stylist Heidemarie Jiline Sander, more commonly called Jil Sander, created her first collection in 1973 and left the label she founded in 2000, shortly after the label was bought by the Prada group. In a surprise move she returned to the label in 2003 as head designer and partner – though her comeback lasted only one year.
In 2006, Jil Sander - the label - passed into the hands of the British investment firm Change Capital Partners and was taken over last autumn by Onward, a giant in the Asian luxury market, and GIBO, its European subsidiary.
By Jonathan Fulwell (Source: Julie Mangaud)
Copyright © 2022 FashionNetwork.com All rights reserved.