Uniqlo chooses Charlize Theron and Orlando Bloom as ambassadors
For autumn/winter 2010, South-african actress Charlize Theron and English actor Orlando Bloom have been picked to represent ready-to-wear chain Uniqlo. The two new faces will appear in the ad campaign for the new collection named "Made for All".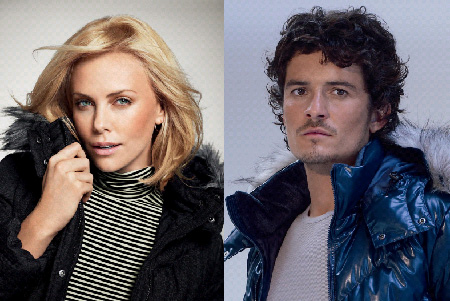 Charlize Theron and Orlando Bloom
The couple will promote this new line that has focused on offering clothes that suit everyone, regardless of nationality, age, profession or gender, through the campaign starting in Autumn.
The Japanese firm is a leader in its home continent Asia, and its presence in the western world is gradually growing too, particularly in the UK, France and the US, where it began in 2006 opening concessions in the country's SoHo shops in which Chloe Sevigny and Kim Gordon became brand ambassadors.
Now, more international big players are involved such as Charlize Theron, who started her modelling career at 16 and then moved on to acting in films such as 'Monster'. Orlando Bloom is also famed for his acting, notably in 'The Pirates of the Carribean' and 'Troy'.
Uniqlo, a brand owned by the Fast Retailing group, operates 850 stores across the world.
Copyright © 2023 FashionNetwork.com All rights reserved.