Trussardi names Umit Benan new creative director
Since Milan Vukmirovic's departure in March after a 4-year career at the Italian company, the name of Trussardi's new creative director was left in suspense… that is, until now. Designer Umit Benan will be joining the Italian company, which has presented him as its new "fashion consultant".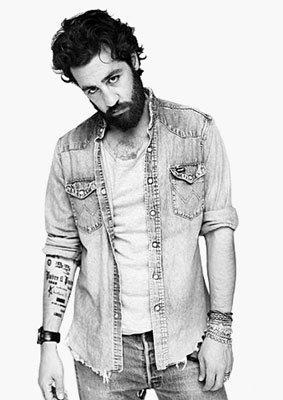 Umit Benan
After working in Germany, Turkey and the United States, the 31-year-old designer decided to settle in Italy in 2006. He first served as Rifat Ozbek's assistant at Pollini, before launching his own eponymous label offering men's ready-to-wear fashion. For its second season, the collection was awarded the "Who's On Next" prize organised by Alta Roma and Pitti Immagine. Since then, his collections are now sold across the world at L'Eclaireur in france, Via Spiga in Milan, Isetan in Japan, 10 Corso Como in Séoul, Joseph in London, etc.
Although his identity has only just been revealed officially, Umit Benan's collaboration with Trussardi must have existed for at least some time, since the Italian brand's collection for the new season, to be presented at Milan Fashion Week Menswear on June 19th, was created by the Turkish designer. The collection will be presented at the group's historic headquarters, Palazzo Trussardi Alla Scala, during a "special performance" to be streamed line on Trussardi's website.
Besides the men's collection, Umit Benan was also in charge of the women's line. But for the time being, the fashion house has preferred to describe his role as "fashion consultant" for the S/S 2012 season, without commenting on the duration of the collaboration.
Copyright © 2023 FashionNetwork.com All rights reserved.