True Religion drives growth through retail segment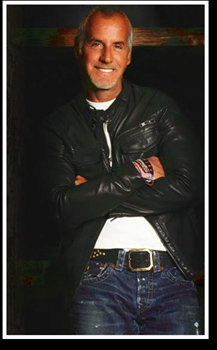 Jeffrey Lubell, True Religion chairman and CEO
True Religion's latest second-quarter figures showed a clear trend. In the American market, which represents almost 80% of its total activity, direct sales made through its retail stores and e-commerce website showed a growth of around 40% for the second quarter ended June 30, 2011 against the prior-year period. This represents 79 million from the total net sales of 135 million euros. On the other hand, the denim brand's wholesale business saw a decline of nearly 16% to 30 million euros.
"We achieved a 31% increase in our international net sales for the second quarter of the year", stated Jeffrey Lubell, CEO of True Religion Apparel Inc. "We benefited from strategic investments and more direct control of our business, especially in Canada and Germany". Indeed, the company has benefited from a joint-venture that it signed in Germany in August 2010. True Religion has also hired sales personnel in Germany, the UK and Italy and established a regional office in Switzerland.
The brand has been investing a lot of time and money into developing its retail business. In one year, it opened 21 stores in the Unites States and 5 overseas, 2 of which just launched in Canada during the last quarter. At the same time, True Religion has closed an outlet store in Japan. This strategy that concentrates on retail and internationalisation has certainly helped in the 27% increase of the brand's operating income. The latter totalled nearly 11 million euros. Continuing its development, True Religion anticipates opening twelve additional retail stores in 2011, including eight stores in the U.S. and four stores outside the U.S.
Copyright © 2023 FashionNetwork.com All rights reserved.