Tom Tailor seeks to refinance bank loans
LONDON - German fashion retailer Tom Tailor Holding AG started talks with banks to refinance its syndicated bank loans to improve financing structure and terms, a company spokeswoman said on Tuesday.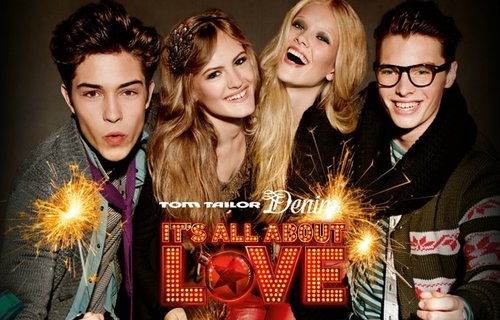 Tom Tailor Denim
Commerzbank, BNP Paribas and IKB have been mandated as bookrunners to arrange a new loan, she said.
"Tom Tailor Holding intends to replace its expensive and complex leveraged buyout financing structure," said Andrea Rolvering, head of investor relations, in an emailed statement. "Tom Tailor will benefit from new terms after significantly reducing debt."
Hamburg-based Tom Tailor, which reported a 19 percent nine-month sales increase to 295.3 million euros ($390.27 million) on November 9, was bought in a 2005 leveraged buyout by Franco-German private equity firm Alpha Group.
The LBO was backed by 115 million euro of loans, which were subsequently recapitalised with 200 million euros in 2007, according to Thomson Reuters LPC data.
In 2010, Tom Tailor successfully floated on the German stock exchange, raising gross proceeds of 143 million euros.
A portion of the proceeds was used to repay long-term bank loans totalling 66.2 million euros, while other short-term credit lines were also paid off, according to the company's annual report.
Tom Tailor's existing long-term loans amounted to 59.6 million euros, repayable in January 2014. The loans pay between 250 and 425 basis points over EURIBOR.

($1 = 0.7567 euros)
(Reporting by Isabell Witt; Editing by Helen Massy-Beresford)
© Thomson Reuters 2023 All rights reserved.