Tom Ford opens women's store in luxury-loving Russia
MOSCOW, Sept 23 - Fashion designer Tom Ford has opened his first women's clothes store in Moscow, giving a confidence boost to Russia's reviving luxury goods market.
With his black hair slicked back, the 50-year-old Texan said on Thursday night he was not phased by the prospects of another economic recession in Russia, which previously ranked as the fourth-largest buyer of luxury goods.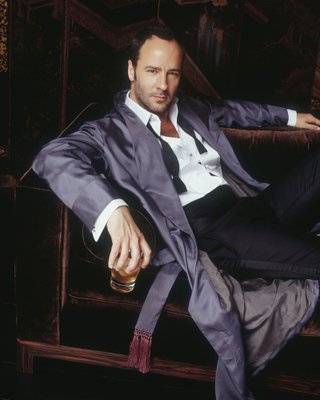 Tom Ford ©
The designer opened his first Moscow menswear store in 2009 and his new shop is located in an opulent central Moscow gallery, home to Prada and Tiffany boutiques and a Bentley car dealership.
"I launched my business just at a time when it was a downturn, but that has not affected us, because as brand awareness has grown our figures have actually gone up," said Ford, the former creative head of Gucci.
"Customers who are consuming our product may not be buying a new house or a new car, but they are still buying a new shirt, they are still buying a new pair of shoes," he told Reuters, wearing a sleek suit from the eponymous brand he launched in 2005.
Top designers are steadily trickling back into Russia after the 2009 economic crisis devastaed the luxury goods market and forced stores such as Alexander McQueen to board up their windows for good.
"I didn't come back to start a new business to think of it as being a small thing," said Ford.

By Nastassia Astrasheuskaya and Amie Ferris-Rotman
(Writing By Amie Ferris-Rotman; Editing by Sophie Hares)
© Thomson Reuters 2022 All rights reserved.