Tiffany to consolidate headquarters staff in New York
NEW YORK, April 29 (Reuters) - Upscale jeweler Tiffany & Co (TIF.N) said it is moving its headquarters in a bid to consolidate staff under one roof in New York City and save tens of millions of dollars in rent.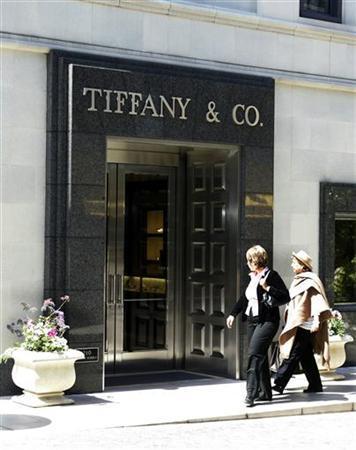 Tiffany, whose headquarters employees currently work at three different locations in midtown Manhattan, are set to move to space in the building previously known as the International Toy Center at 200 Fifth Avenue in spring 2011.
Its flagship store is about a mile and a half north at 727 Fifth Avenue.
Chief Executive Michael Kowalski said the move is intended "to lock in long-term savings in occupancy costs" and have all headquarters staffers in one spot.
Tiffany will sublease space at its current locations until their leases end in 2015, but warned that would not be enough to cover its rent obligations until then.
In all, it expects to record expenses of $35 million in its fiscal year ending in January 2012, and $20 million in its fiscal year ending in January 2011.
But the retailer said it would save about $125 million over the course of the new lease, which expires in 2026. (Reporting by Phil Wahba, editing by Gerald E. McCormick)
© Thomson Reuters 2023 All rights reserved.