Theory to replace Berenice on rue Saint-Honoré, Paris?
American brand Theory may have found its new boutique location in Paris at 414 rue Saint-Honoré, having set its sights on Berenice's 1000 square feet premises.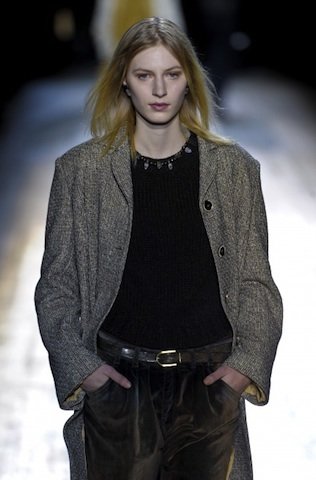 Theory - AW 2012/2013 / Photo: Pixel Formula
With another American brand, Michael Kors, just opposite and the Italian label Alberta Ferretti close by at number 418, it could be the perfect location for the brand which is owned by the Japanese group Fast Retailing.
The opening of a boutique in Paris has been on the cards since the closure of the brand's point of sale on Paris's rue Bonaparte less than a year ago.
Theory has been experiencing a huge revival since the beginning of 2011, firstly with the hiring of a reputed Artistic Director in Olivier Theyskens and with Brian Blake, previously of Gucci, Burberry and Prada, having taken over the reins of the US and European territories for both Theory and the group's other luxury label, Helmut Lang.
Blake's goal is to develop the brand outside of the United States and Japan - currently Theory's largest markets - with a strong European presence primarily in Great Britain.
Copyright © 2023 FashionNetwork.com All rights reserved.