The Scent of Departure - the fragrance brand that bottles the scent of cities
The Scent of Departure is a new fragrance brand that is the brainchild of designer Magali Senequier and fragrance creator Gerald Ghislan, the man behind Histoires de Parfums, another fragrance brand. And while the latter draws inspiration from famous people and events, The Scent of Departure focuses on interpreting the soul and essence of the world's great cities. These are captured and put into flasks that are adorned with tags and the names of the airports of these iconic cities. The concept echoes that of Uslu Airlines whose beauty products are all named after the three-letter code by which airports are designated.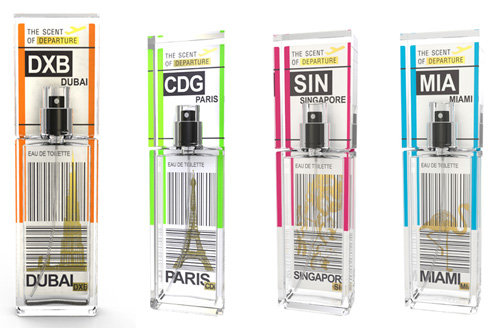 Some scents by The Scent of Departure
The Scent of Departure totals 20 fragrances - made in collaboration with Gerald Ghislain and Creassence – ranging from Paris to Miami via Singapore and Doha with the same price, 40 euros, for each of the perfumes.
This new scent brand will be officially launched on May 16th within an international network of stores: Henri Bendel (New York), Harvey Nichols (London), 10 Corso Como (Seoul), La Rinascente (Milan), and exclusively at Arty Dandy in Paris.
The Scent of Departure is currently negotiating to distribute its perfumes at international airports and in hotels. Moreover, the brand is already working on the development of new fragrances themes "Resorts" and "Casino".
Copyright © 2023 FashionNetwork.com All rights reserved.