The North Face expects to double its sales turnover in 5 years
The North Face has announced that it aims to double its sales turnover by 2015. The American brand, that offers outdoor gear and wear, hopes to expand its presence, particularly in Asia, and to strengthen its retailing network.

Develop the retail sector, strengthen marketing and privilege its long-standing craftsmanship in special climbing wear: these make up the company's 5-year growth strategy. Announced on December 15, the plan outlined by VF Corporation's subsidiary outdoor company foresees a doubling of its total sales turnover, expecting it to reach 2.26 billion euros (3 billion dollars).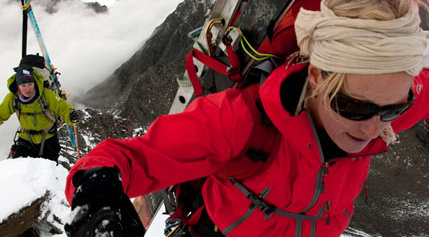 www.TheNorthFace.com
In order to achieve this goal, The North Face counts on an annual growth of 16% until 2015, which will mean an increase of 1.21 billion euros in total. The company, currently led by Steve Rendle, represents 40% of VF Group's sales figures.
The company will concentrate on sales of their more technical products directed at the Outdoor, Performance, Action Sports and Youth sectors. An impressive 45% of the budget will go towards marketing, for instance with the sponsoring of extreme sports events. The new strategy will aid the brand to continue expanding internationally, and thus help with its ambition of having a 20% annual sales growth within 5 years.
Asia, China especially, will prove to be essential in the project, with a sales growth forecast of 30% each year. North Face also plans to develop its distribution politics: its retail stores currently make up 19% of the total sales turnover, but the Californian brand hopes to change that figure to 25% by 2015.
Copyright © 2023 FashionNetwork.com All rights reserved.