Talbots sees bigger Q4 loss as sales trend down
Jan 11 - Women's clothier Talbots Inc forecast a much bigger-than-expected quarterly loss as fashion missteps kept customers away from its stores, rekindling turnaround worries.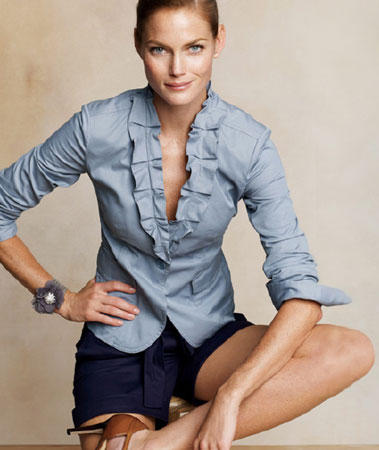 Talbots
Shares of the retailer, which caters to women aged 50 and above, fell as much as 21 percent to a 15-month low of $5.98 on the New York Stock Exchange, and dragged down rivals AnnTaylor Stores Corp and Chico's FAS Inc.
"Without any immediate catalysts to rejuvenate top line, we see little upside to this stock," Jefferies & Co analyst Randal Konik said in a note to clients.
Talbots, which operates 584 stores in North America, said sales were strong from Thanksgiving through Cyber Monday, but weakened in the last two weeks of December into January -- despite heavy discounts.
Stiff price competition and cold weather conditions added to the Hingham, Massachusetts-based company's woes.
The debt-laden retailer, hit by slowing sales in the last few quarters, has been trying to woo younger women with trendier clothes, but its efforts have stalled.
"This is the second negative pre-announcement from Talbots in two consecutive quarters, which we see as a major concern," analyst Konik said.
In December, the company which competes with AnnTaylor Stores and Chico's said sales could fall during the important holiday season, and decided to offer more discounts.
Retailers often do this to boost sales, but heavy promotions also eat into their margins.
LONG-TERM BET?
"We see slowing sales to be a bigger issue in the near term. Given the intense competition, weak customer response to product, and upcoming sourcing headwinds, topline and margins are both likely to be squeezed," analyst Konik said.
But Wedbush analyst Betty Chen said investors should focus on the company's long-term initiatives in marketing and store revamps, and that Talbots' turnaround efforts were somewhat masked by the macro environment.
By Nivedita Bhattacharjee
© Thomson Reuters 2023 All rights reserved.