Talbots holder drops preliminary injunction motion
CHICAGO, March 9 (Reuters) - Talbots Inc (TLB.N) said on Tuesday 9 March that shareholder John Campbell has withdrawn his motion for a preliminary injunction to stop the retailer's proposed merger, but there was no assurance the parties would settle and discharge his claims.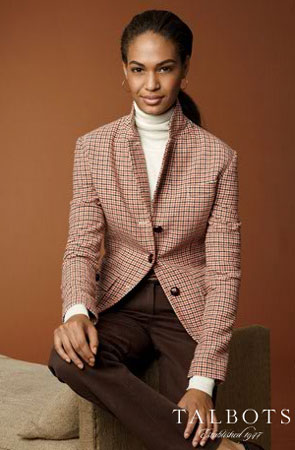 Photo: www.talbotsinc.com
In January, Campbell sued Talbots and the U.S. unit of its majority shareholder Aeon Co Ltd (8267.T), saying that Talbots' refinancing plan was unfair to minority stockholders.
As part of the stipulation entered into on March 6 by Talbots, Campbell and others, Talbots agreed to implement and maintain certain corporate governance measures, including that all Talbots directors stand for election at the 2010 annual meeting and the board keep the chairman and chief executive positions separate.
The stipulation does not constitute dismissal, settlement or withdrawal of Campbell's claims, Talbots said in a filing with the U.S. Securities and Exchange Commission.
Campbell's suit, filed in Delaware Chancery Court, seeks to block a series of transactions announced in December under which Talbots plans to buy back Aeon's stake and reduce its debt by about $330 million.
The suit said the deal was structured and timed to benefit Aeon. Perella Weinberg Partners, which acted as a financial adviser to the audit committee of the Talbots board, is also named as a defendant in the suit. (Reporting by Jessica Wohl, editing by Maureen Bavdek)
© Thomson Reuters 2022 All rights reserved.