Swatch buys its South African distributor
Against the backdrop of the tradeshow Baselworld, which will end on April 2, the global leader in horology has announced the purchase of its South African distributor Swiss Precision Ltd. The exact cost of the transaction is yet to be made public.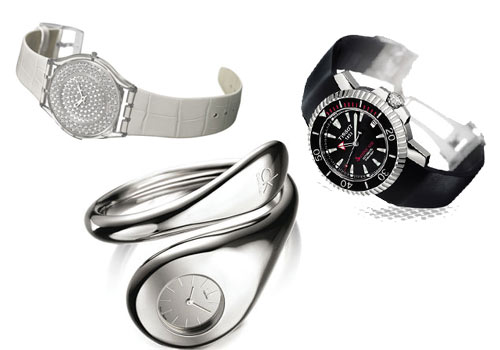 From left to right, top to bottom: Swatch, ck watch, Tissot
Founded in 2003 by the Moss family, in partnership with the Swiss business which provided 10% of the capital, Swiss Precision Ltd distributes watches for the group in South Africa through nine boutiques. This network will be taken over by Swatch and will allow the group to reinforce its presence in the region.
Though Swatch has seen a fall in its finances in 2008 - net profit was 838 million Swiss francs (€550 million), down 17.4% on the 1,015 million Swiss francs in 2007 – it has not been prevented from making investments in relevant areas. Nick Hayek, director general of the group, announced a few days ago the publication of the group's accounts and that there would not be "redundancies nor a decline in investments by Swatch. We accept that our profits have dropped and that we're not the darling of the stock exchange".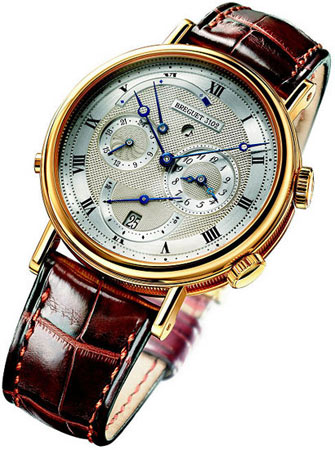 Montre Breguet
With 19 brands in its portfolio, which assures the group is present across the entire spectrum of prices, the group is galvanizing itself to face the crisis. Indicative of this is the entry of the Swatch brands, such as Bréguet, Blancpain and Jaquet Droz, into the luxury market. The group affirms that their response to the current economic situation to have "diversity in our portfolio of brands, innovative technical strategy, efficient production and a minimum of debt".

By Jonathan Fulwell (Source: Emilie-Alice Fabrizi)
Copyright © 2022 FashionNetwork.com All rights reserved.