SuperGroup sales growth slows in January
LONDON - SuperGroup, the British company behind the Superdry fashion brand, forecast year profit towards the lower end of market expectations after sales growth at its stores slowed in January.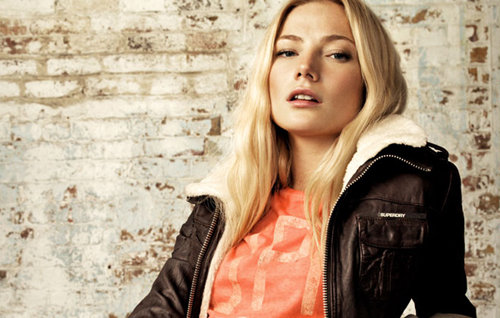 SuperGroup plans on 50 store openings in foreign markets by April 2012 - Photo Superdry
The company, whose clothes are a favourite of celebrities such as David Beckham, Leonardo DiCaprio and Zac Efron, said on Wednesday sales of its trademark T-shirts, hooded tops, check shirts and jogging bottoms rose 4.4 percent at stores open over a year in the 13 weeks to Jan. 29, its fiscal third quarter.
"Following a solid Christmas trading period, which saw like-for-like retail sales (growth) of 9.3 percent in December, there has been a slowdown in the last three weeks of January," the firm said.
Prior to Wednesday's update analysts were forecasting a 2011-12 pretax profit of 50-54.1 million pounds ($79.4-$85.9 million).
The third-quarter stores outcome compared with a like-for-like sales fall of 3.3 percent in the second quarter when trading was hamstrung by the botched implementation of a warehouse IT system upgrade which left stores short of stock and sparked a profit warning.
SuperGroup, which trades from 76 British stores and 74 concessions, said total third-quarter sales rose 25.3 percent to 102.5 million pounds, with retail sales up 27.8 percent and wholesale sales up 17.8 percent.
"Whilst we continue to expand our retail, wholesale and internet businesses, our focus in the coming year will be on rolling out our new ranges in the UK and internationally and making improvements to the operational side of our business," said Chief Executive Julian Dunkerton.
SuperGroup was one of 2010's most successful stock market flotations. After listing at 500 pence 23 months ago, its shares rocketed to a high of 1,899 pence in February last year after a string of stellar sales figures.
But a poorly received fourth-quarter trading statement in May and October's profit alert prompted a dramatic reversal.
Its shares closed Tuesday at 703 pence, valuing the business at about 564 million pounds.
© Thomson Reuters 2022 All rights reserved.