SuperGroup sales growth picks up
LONDON, Sept 7 (Reuters) - Fast-growing British youth fashion retailer SuperGroup said sales growth accelerated in its first quarter after stalling in the spring and that it was "excited" about its future prospects.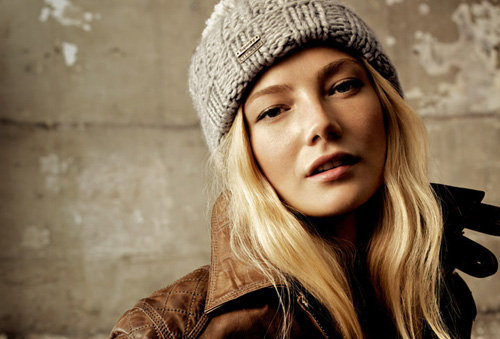 Superdry - Fall 2011
SuperGroup, whose Superdry clothes are a favourite of celebrities such as David Beckham, Leonardo DiCaprio and Zac Efron, said on Wednesday its total sales rose 66 percent to 54 million pounds ($86.4 million) in the 13 weeks to July 31.
That compares with growth of 61 percent and 87 percent in the previous two quarters respectively.
With its shares down 37 percent over the last six months the company is looking to win back investor confidence.
First-quarter retail sales of the firm's trademark T-shirts, hooded tops, check shirts and jogging bottoms rose 51 percent to 34 million pounds, while wholesale sales jumped 98 percent to 21 million pounds on the back of strong overseas demand for Superdry products.
The firm said its store roll-out plans, both in the UK, where it now has 64, and internationally, were on track.
"We remain excited about the group's future prospects. We are nevertheless operating in a difficult retail market which reflects the macro economic environment," said Chief Executive Julian Dunkerton.
SuperGroup was one of 2010's most successful stock market flotations. After listing at 500 pence 18 months ago, its shares rocketed to a high of 1,899 pence in February this year as it posted a procession of stellar sales figures.
But a poorly received fourth quarter trading statement in May prompted a dramatic reversal in its shares.
The stock closed at 990 pence on Tuesday, giving SuperGroup a market capitalisation of about 781 million pounds.
($1 = 0.625 British Pounds)
(Reporting by James Davey; editing by Rhys Jones)
© Thomson Reuters 2022 All rights reserved.