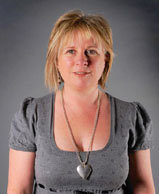 Diane Savory
The Board of Directors of SuperGroup announces that Diane Savory, Chief Operating Officer, has decided to step down from the Board and to leave the Company for personal reasons. She will leave on May 6, 2011, when the handover of her responsibilities to others in the Group is completed.
Diane has worked with SuperGroup's founder, Julian Dunkerton, for over 20 years and has both supported and made a huge contribution to the development of the Company. In particular, Diane played a crucial role in preparing it for flotation and creating a dynamic platform for growth through making a number of key management appointments.
Copyright © 2022 FashionNetwork.com All rights reserved.