SuperGroup announces flagship projects in Europe
When rumours were circulating in London last month of a possible acquisition of Superdry by Abercrombie & Fitch, the parent company of the British brand denied such speculation. The lack of stability in the firm's share price, with any information leading it to fluctuate considerably, is worrying British analysts. In only one year, the latter has nearly doubled before falling back to what it was in June last year. Although estimates confirm the company's revenue growth expectations, they do not foresee a progression of its profitability.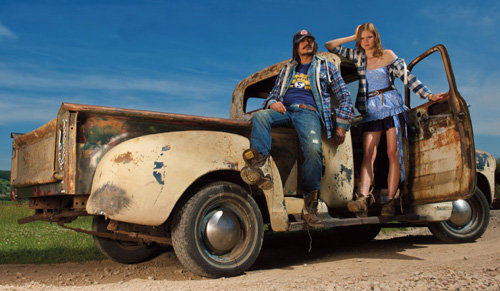 Supergroup demonstrates its stability to analysts
In order to fight against this idea that the company is more of a "flash in the pan", SuperGroup's CEO, Julian Dunkerton, affirmed the group's ambitions during a meeting with shareholders and analysts on the 20th of June. He took the opportunity to announce the opening of a flagship on London's Regent Street, which is expected to be ready by the end of the year, replacing the store occupied by Austin Green. "The potential for our brand remains, both in the UK and internationally, where we see largely untapped capacity and where the CNC acquisition is already proving critical in helping us to accelerate our growth. We have clear visibility on our roll-out programme for the first half and remain confident of delivering our target store openings this year."
With a total revenue of 268 million euros for fiscal year 2011, SuperGroup wants to launch around 20 Cult and Superdry boutiques in the UK, with most openings planned for before the end-of-year celebrations. The company, which currently operates 61 monobrand stores and 70 concessions stores, expects to eventually have a network of 150 boutiques in Britain.
SuperGroup also spoke of its development projects for international markets, to be achieved through store launches but also via online sales, which represent 8% of the total. The group is thus counting on the opening of around 50 franchises this year, most of which will be located in Europe. To strengthen its network even further, its subsidiary SuperGroup Europe also plans to open monobrand stores. Its two most important international markets, Germany and France, should also see flagship store openings in the next 12 to 18 months. Superdry boutiques can cover spaces of up to 200 square metres, although its flagship in New York enjoys a total area of 550 m2. The group has entrusted Jones Lang LaSalle with finding new places to open stores. This overseas expansion should also help reduce the impact of the company's financial difficulties in its domestic market.
Copyright © 2022 FashionNetwork.com All rights reserved.