Stuart Weitzman appoints a new trio of leaders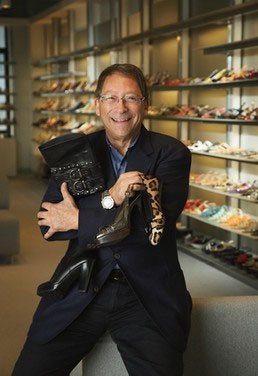 Stuart Weitzman
A few months after taking over 55% of the footwear firm Stuart Weitzman, New York-based Jones Apparel appoints three people to strengthen its leadership. Gaetano Sallorenzo takes over as CEO, Wayne Kulkin as President and Giorgio Vicini to head of manufacturing.
Stuart Weitzman stopped as CEO in 2007 even while the company continued to grow," said Stuart Weitzman to WWD. With the addition of Jones Apparel, it was time for the luxury shoe brand to pursue its plans to expand the label.
The new CEO, Sallorenzo Gaetano came straight from the Italian group of Replay jeans where he served also as CEO from April 2008 to end 2009. Before that, he rose through the management at CK Calvin Klein Jeans for Europe. As far as Wayne Kulkin, he has been working for the label for the past twenty years. His new role makes the most of his knowledge of the fashion house. Finally, Giorgio Vicini does come from the world of footwear fashion. He has worked in the manufacturing of Christian Dior and Roberto Cavalli ranges.
Founded in 1986, the Stuart Weitzman brand has 38 self-owned stores in the U.S. and seven overseas and 29 partnership stores.
Original by Céline Vautard. Translated by Rosie Hart
Copyright © 2023 FashionNetwork.com All rights reserved.