Steven Madden Q1 profit rises
May 5 - Steven Madden posted a bigger quarterly profit as its fashionable shoes and boots sold well, and raised its yearly forecast.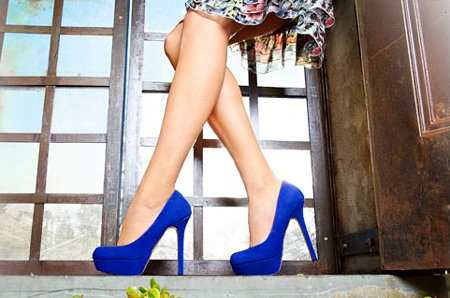 Steve Madden
For the full year, it expects to earn $2.03-$2.10 a share, up from the $2.00-$2.07 expected earlier. The new forecast still fell short of estimates.
The company, whose lines include flagship brand Steve Madden, Stevies and Candies, had earlier warned of margin pressures in 2011 as it shifts its sales model and sells private labels at discounters like Target Corp .
For the first quarter, the Long Island City, New York-based company earned $17.9 million, or 63 cents a share, compared with$15.4 million, or 55 cents a share last year.
Sales rose 26 percent to $165.8 million.
The company, founded by Steve Madden in 1990 with $1,100 in his bank account, ran 83 retail locations and four outlet stores by the end of the quarter.
It also declared a three-for-two stock split, in the form of a stock dividend. It is entitled to all stockholders of record at the close of business on May 20.
Shares of the company had closed at $51.70 on Nasdaq, on Wednesday. (Reporting by Nivedita Bhattacharjee and Renju Jose; Editing by Don Sebastian)
© Thomson Reuters 2023 All rights reserved.