Stefanel launches its first line of jewellery
Italian brand Stefanel has used its Spring-Summer collection 2009 to launch its first line of jewellery. This expansion has been entrusted to Vicky Sarge, co-founder of the brand Erickson Beamon which has previously developed ranges for Givenchy, Dior and Chanel.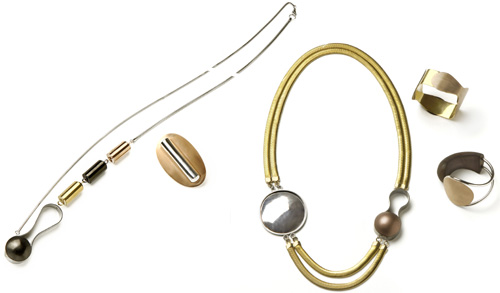 Stefanel, jewellery Spring-Summer 2009
After bags and shoes the accessories range of Stefanel is to be reinforced with necklaces, bracelets and brooches.
Still asserting the brand's ethnic inspiration these pieces have been designed for today's tastes, mixing gold, silver, bronze and crude metal. "The jewellery that I've created is perfect for Stefanel women, casual and sophisticated: they are unique pieces, but yet not over the top", explained Vicky Sarge.
The collection will be available in Stefanel boutiques as well as in a selection of multibrand stores. In keeping with its recent transformation into an accessible fashion label, the group has been developing the licences it holds and lines of accessories. This approach has already allowed the brand to "not overly suffer from the crisis" claimed Giuseppe Stefanel.
Following the discontinuation of the licence agreement with Marithé+François Girbaud which generated €76.9 million in 2007, Stefanel has seen its turnover drop by 13% in 2008 reaching €275.4 million.
By Jonathan Fulwell (Source Matthieu Guinebault)
Copyright © 2023 FashionNetwork.com All rights reserved.