Skechers posts Q4 loss on inventory woes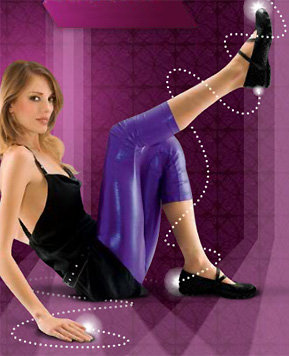 Skechers women spring-summer 2009
* Posts Q4 loss vs profit last year
* Inventory-related costs eat into margins
* Q4 loss $0.44/shr, narrower than Street by $0.03
* Expects to turn profitable in H2 of 2009
* Backs 2009 revenue forecast
Feb 18 (Reuters) - Skechers USA Inc (SKX.N) reported a fourth-quarter loss after the shoemaker was forced to take huge markdowns to manage excess inventory levels in a weak retail environment.
The company, which had recently forecast a loss in the fourth quarter and warned of a bleak 2009 after inventory-related costs ate into its margins, however, expects to return to profitability in the second half of 2009.
Skechers, whose rivals include Deckers Outdoor (DECK.O) and Timberland (TBL.N), has been hurt by a significant decline in comparable-store sales at U.S. retailers and a large number of retail bankruptcies and going-out-of-business sales.
Several apparel and footwear makers have been struggling with higher inventory levels as retailers facing a slump in sales and reduced consumer spending cut back on their advance orders.
Skechers, based in Manhattan Beach, California, reported a fourth-quarter net loss of $20.4 million, compared with a net profit of $12.1 million, a year earlier.
Net sales at the company, which offers shoes under its namesake label and brand names such as Mark Nason, 310 Motoring, and Red by Marc Ecko, fell slightly to $298.1 million from $302.0 million a year ago.
Skechers backed its 2009 revenue forecast of $1.2 billion to $1.3 billion and said it expects its gross margin percentage to return to its historic levels of over 40 percent later in the year.
The company's stock, which has lost most than 45 percent of its value year-to-date, closed at $6.92 Wednesday on the New York Stock Exchange.
For the alerts, please double-click. (Reporting by Dhanya Skariachan in Bangalore; Editing by Himani Sarkar)
© Thomson Reuters 2022 All rights reserved.