SIMM (International Fashion Trade Show in Madrid): visitors increase
Madrid, Sept. 9 (EFE) - The last edition of Salon de la Moda de Madrid (SIMM) was "the best edition in recent years" due to its "business friendly activity" and the increase of visitors; up by 19 percent reported Ifema.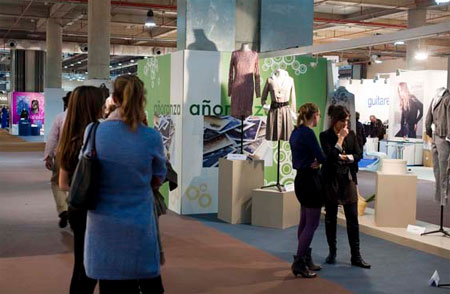 SIMM
The event, which closed on September 4, attracted some 9,700 professionals, brought together 500 brands (represented by 357 exhibitors) and had opened new spaces dedicated to promoting fashion, said the organisers in a statement.
Ifema stresses that the sixty-fourth edition of SIMM, which showcased the upcoming spring-summer season collections, ended on a "very positive note" and with a "change in trends of the number of buyers."
The fair had postponed its dates, from July to September, with the aim of furthering the attendance of professionals and announced a new location, in Ifema's Halls 12 and 14.
As for the presence of foreign buyers, it reached 1,108, up 9%, landing in from 50 countries.
SIMM 's director, Pola Iglesias, said that the increase in the number of visitors "is worth even more to us", taking into account that " more than 11,000 sales outlets have been closed throughout Spain in recent years."
According to the organisers, the last edition "has served as a gauge, indicating the state of the textile industry now reaching the end of this year and has been noting the exhibitors' opinions, who have said they'll face 2011 with a "certain corporate optimism."
The next edition of SIMM will take place in January newly in Ifema's Halls 12 to 14.
© EFE 2023. Está expresamente prohibida la redistribución y la redifusión de todo o parte de los contenidos de los servicios de Efe, sin previo y expreso consentimiento de la Agencia EFE S.A.