Signet needs acquisition for new jewelry chain
NEW YORK, April 14 (Reuters) - Signet Jewelers Ltd (SIG.N) (SIG.L) would have to buy another retailer to build a second U.S. jewelry store chain, the company's chief executive said on Wednesday 14 April.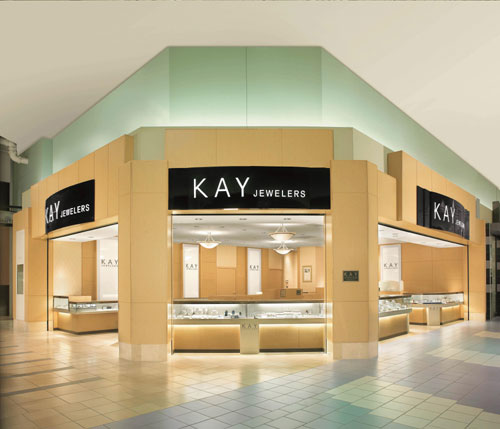 Kay Jewelers, a Signet Jewelers Ltd company
Signet, which operates Kay Jewelers in the United States and the H Samuel and Ernest Jones stores in Britain, has tried to build a second nationwide U.S. chain through individual store openings, but it has proven too expensive, said Chief Executive Terry Burman at an industry conference.
"We tried for about three years growing organically and we couldn't do it; it's going to have to be through an acquisition," Burman said at the conference.
Signet could buy a national name brand and combine it with some of its regional chains to build a second national chain that would have heft with advertisers, Burman said.
Burman also forecast that industrywide, U.S. store closings would ease, with between 500 and 750 shutting in 2010. That would be about half as many as in 2009.
Signet has won U.S. market share from its ailing rival Zale Corp (ZLC.N), which is facing declining sales and a liquidity crisis, and is currently seeking investors.
(Reporting by Phil Wahba. Editing by Robert MacMillan)
© Thomson Reuters 2022 All rights reserved.