Shulong expands into the four corners of the world
Shulong; you might not recognize the name, comfortable dragon in English, but in China the brand has existed since 1930. The brand is inspired by martial arts and its shoes came to its leading European export market – France – in 2008 via distributor Uptwoup.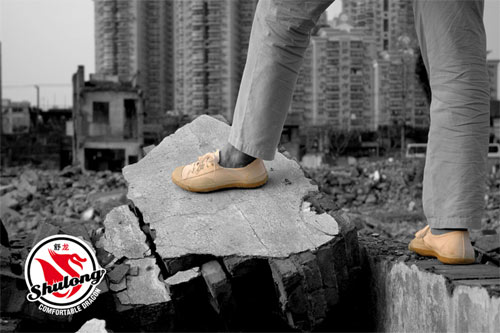 Shulong Shoes - Photo: www.shulong-shoes.com
After a few adaptations and model development, whilst remaining faithful to the original fabrication techniques, in order to attract Western consumers the canvas shoes with rubber shoes have been released to the public. From now on, 250 points of sale in France will stock the brand.
But it is not just France that will see changes, openings will happen throughout the world. "From January 2010 we will be present in twelve countries, including Italy, Spain, Holland and the USA, and in each of these countries we are working towards a better position. In the winter of 2010/2011 we will be in all of Western Europe," stated Brice Genon, the brand's general manager, who is rejoicing at being in an "ascendant phase".
It's all go concerning distribution, the product is not staying still. It will be available in a plethora of materials and colours in order to cater to all tastes and fancies. "We are creating families which will be able to endure the course of seasons." Next summer the brand will be collaborating with artists who have been drawn in to bolster the collection.

By Jonathan Fulwell (Source: Julie Mangaud)
Copyright © 2023 FashionNetwork.com All rights reserved.