Showroomprivé.com is on the rise
In the run to be the biggest one in the market, only coming second place to vente-privee.com, showroomprivé.com believes that it has a leg up on other clearance sales websites. The e-commerce website founded by Thierry Petit proclaims to have a turnover of 130 million euros in 2010, 70% up from 2009.

Showroomprivé.com estimates its operating sales revenue in 2010 to be 10 million euros. However, until recently anyway, Brandalley also claims to come in second place. "But they are not doing the same business anymore, after having started selling products at the price of the current season", remarks Thierry Petit.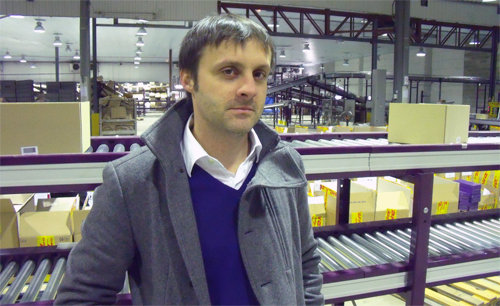 Thierry Petit has ambitious plans for showroomprivé.com
Above all, Showroomprivé.com proclaims to have more than 5 million subscribed members and 2.3 million orders. The website has hundreds of sales a month in the personal goods sector (clothes, accessories, etc), which accounts for 60% of the business. The rest goes on household goods, such as electrical appliances, gardening tools, etc. Showroomprivé.com is also getting ready to launch holiday deals in just a few days, with the first one being with cruise line Costa Croisières. To be able to compete head to head with Rosedeal and vente-privee.com, the website is also working on a project with some brands in order to launch discount vouchers, which would also increase store traffic. "We could try it out on a given area, such as Aquitaine in France", explains Thierry Petit.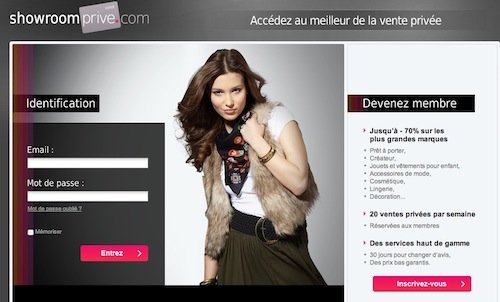 showroomprive.com
Last June, showroomprivé.com also launched a Spanish version of its website. By the end of the year, the latter had 800,000 subscribers and a sales turnover of nearly 5 million euros. For 2011, showroomprivé.com has planned to launch in the UK in March and one month later in Italy. Its distribution centre in Marly la Ville, which can have up to 20,000 orders per day, is also going to be in charge of overseas deliveries.
But the company also has other projetcs: the launch of m-commerce with the iPhone and Android applications. "We have all the more reason to be confident since, during the last semester of 2010, we made 1 million from iPhone sales without even having an application", declared Thierry Petit, who is hoping that these new projects could help his website reach sales of around 180 million euros next year.
Copyright © 2022 FashionNetwork.com All rights reserved.