Sears from catalog to new CEO (timeline)
Feb 24- Sears Holdings Corp has named a non-retail executive, Lou D'Ambrosio, as chief executive, concluding a three-year search for a new CEO of a once iconic American retailer that has fallen from its perch.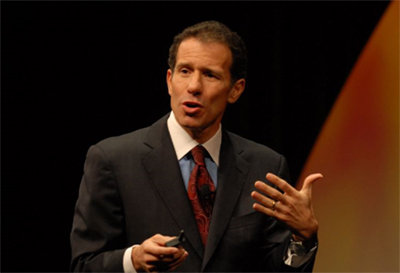 Lou D'Ambrosio
Sears virtually invented mail-order, selling everything from clothes to houses via catalog, and was generating $1 billion in sales by 1945.
Today, the former powerhouse is floundering as profits decline and industry analysts blame controlling investor Eddie Lampert for driving the company downhill.
Following are key points in the history of Sears.
1886
- Richard Sears starts selling watches as a station agent at North Redwood, Minnesota.
1896
- First large general catalog. The first version featured only watches and jewelry.
1925
- First Sears retail store opens on Chicago's west side.
1927
- Sears launches the Craftsman and Kenmore brands.
1931
- Allstate Insurance Company established.
1973
- Sears moves its national headquarters to Sears Tower.

1985
- Discover Card introduced nationally.
2005
- The merger of Kmart and Sears as Sears Holdings Corporation.
2006
- Vice Chairman Alan Lacy, who was CEO when Lampert launched his takeover of the company but was stripped of the title later, announced in July that he would resign.
2008
- Chief Executive Aylwin Lewis said he would leave the company on Jan. 28, days after Lampert said it would separate and simplify its business units. Shares fell to $98.55, down almost 50 percent from a high reached in April of that year.
2010
- On May 20, Sears' posts a 38 percent decline in quarterly profit as higher costs and markdowns hurt margins. Its shares fall 7.3 percent.
2011
- Names Lou D'Ambrosio CEO on Feb 23. Source: www.searsarchives.com, reuters data

(Reporting by Helen Chernikoff, editing by Matthew Lewis)
© Thomson Reuters 2022 All rights reserved.