Scarlett Johansson the face of Dolce & Gabbana perfume
First she modeled for the first make-up line from Dolce & Gabbana, now Scarlett Johansson is also the face of a new perfume from the Italian label. 'Rose The One' will be released in September.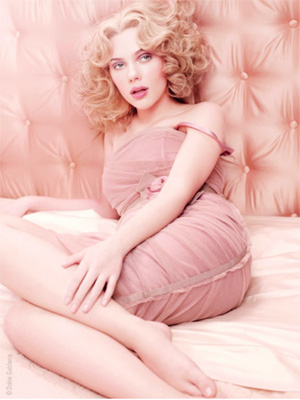 Scarlett Johansson poses for the new perfume from Dolce & Gabbana
Hot news then for Dolce & Gabbana, who have decided to make the Hollywood actress' image their own.
Sensual and heady, this new perfume follows 'The One' and is even more spellbinding.
The images for the perfume portray a boudoir ambiance, all in pink with Scarlett showing a doll-like allure.
Ms Johansson seems to have the wind in her sails. Not content with inspiring Hollywood filmmakers she is captivating the fashion industry too, most recently posing for Reebok and Louis Vuitton.

By Jonathan Fulwell (Source: C. Vautard)
Copyright © 2022 FashionNetwork.com All rights reserved.