Samsonite cuts HK IPO size as investors turn cautious
June 9 - Samsonite International SA , the world's biggest luggage maker, narrowed the indicative price range of its Hong Kong initial public offer, the latest sign of weak investor appetite for richly-priced deals.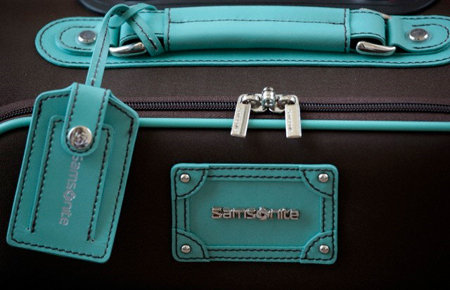 A piece of Samsonite luggage is displayed during the company's presentation in Hong Kong, China, on 30 May 2011 (Photo: Corbis)
Thursday's decision by Samsonite, backed by private-equity firm CVC Capital Partners, comes a day after state media reported that Nanning Baling Technology Co became the first company in the 20-year history of the Chinese stock market to scrap an IPO because of lacklustre demand.
Australian mining startup Resourcehouse Ltd last week pulled a planned IPO in Hong Kong valued at as much as $3.6 billion, citing "global market conditions."
The cancelled IPOs and tepid response in recent deals from commodities trader Glencore and MGM China could put pressure on fashion house Prada and other companies looking to raise nearly $30 billion in offerings in coming months in Hong Kong.
"Market sentiment is shifting to the bearish side and that causes investors to be not so interested in primary markets," said Jasper Chan, corporate finance officer at Phillip Securities Ltd in Hong Kong.
Margin financing, whereby retail investors borrow funds from brokerages to put in bids for IPOs, has fallen sharply in 2011 compared with the end of 2010, indicating demand is cooling off as companies look for high valuations as they go public, Chan added.
Samsonite set a new price range of HK$14.50 to HK$15.50 per share for its IPO from HK$13.5 to HK$17.5 previously, said a source with direct knowledge of the deal, declining to be named because the decision was not yet public. The company is set to price the IPO early on Friday.
Samsonite plans to sell 671 million shares, putting its IPO size as high as HK$10.4 billion ($1.3 billion), compared with up to HK$11.7 billion ($1.5 billion) before.
Goldman Sachs Group Inc , HSBC Holdings Plc and Morgan Stanley are managing the offering.
At the top of its revised price range, Samsonite would be trading at 19.5 times projected earnings in 2011, according to the consensus estimates of banks underwriting the IPO. That would be near to the average P/E ratio of 20.1 times for Asia ex-Japan consumer companies, according to CLSA estimates.
Samsonite sought a valuation of 22 times P/E at the top end of its previous price guidance.
Despite looking for a valuation above European peers such as LVMH and Burberry , Prada might still see enough demand for its $2.6 billion IPO in Hong Kong, though analysts say the company will leave little room for the stock to rise after it prices the deal next week.
"Prada is a little bit different, but its valuation is a bit demanding, higher than other brands listed in overseas markets," said Patrick Yiu, a director at CASH Asset Management in Hong Kong.
"Demand for Prada has been very hot, but it will have a very small return to investors at the initial stage because the valuation is very high, so the upside will be very small."
By Elzio Barreto
(Editing by Chris Lewis and Lincoln Feast)
© Thomson Reuters 2023 All rights reserved.