Quiksilver to cut 200 jobs
Jan 26 (Reuters) - Apparel maker Quiksilver Inc (ZQK.N) said it will slash 200 jobs to cut costs in a worsening retail environment.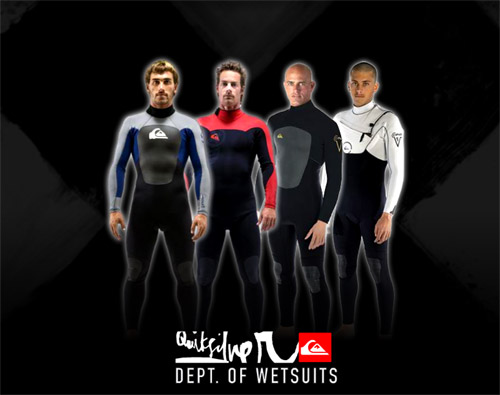 Quiksilver new wetsuits
Quiksilver, whose brands include Roxy, DC and Hawk, expects to record a related charge of about $5 million in its first fiscal quarter.
Earlier on Monday, the company's stock soared as much as 72 percent on a report in industry journal Women's Wear Daily that said Quiksilver may sell its DC Shoes brand to VF Corp (VFC.N) and weigh a sale of the entire company to Nike Inc (NKE.N).
Quiksilver expects its cost-saving measures to reduce expenses by about $40 million annually in the Americas region.
Additionally, the company reaffirmed that its efforts to restructure its uncommitted debt in the Asia-Pacific region and Europe were on track for completion in February.
Shares of the company closed up more than 46 percent at $2.21 Monday on the New York Stock Exchange. (Reporting by Mihir Dalal in Bangalore; Editing by Pratish Narayanan)
© Thomson Reuters 2023 All rights reserved.