Pure London shifts date to avoid clash with the Olympic Games
An exceptional event calls for exceptional measures. As the English capital gets prepared for the 2012 Olympic Games, of which the dates have just been announced (from July 27 to August 12), fashion fair Pure London has deemed necessary to change the date of its August edition next year. Usually held on the first week of August, Pure London will exceptionally take place from the 19th to the 21st of August 2012. The event will thus fall just after the end of the Olympic Games and just before the beginning of the Paralympics, set to start on the 27th.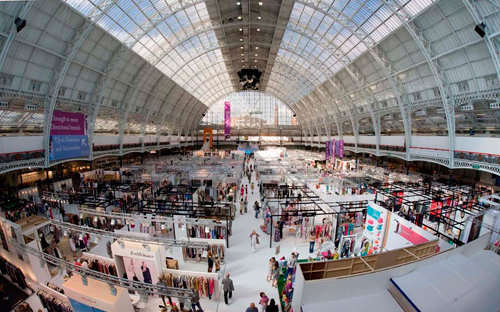 Pure London in August 2011.
This way, the organisers are hoping to avoid any problems in transport or accommodation that its visitors may face due to the millions of people that will be visiting the capital to watch the Olympic Games.
As for Scoop, which usually takes place around the same time as Pure London, the small premium fair has yet to announce its dates. On the other hand, Moda Birmingham is keeping its usual dates from August 12 to 14 since the Birmingham fair will be far from the bustle of the London Olympics. Maybe it will have the honour of, for one time only, starting the chain of British trade shows instead of closing it.
Copyright © 2023 FashionNetwork.com All rights reserved.