Puma promotes Stefan Meyrat to Head of Global Retail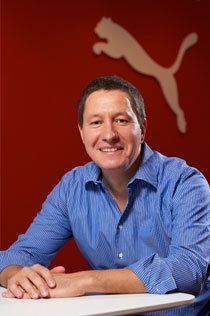 Stefan Meyrat.
Puma has handed its global retail over to Stefan Meyrat. The 43 year old Swiss executive had been in charge of its stores in Eastern Europe, the Middle-East and Africa since 2006. He takes over from Sergio Bucher who is now the head of European operations.
Stefan Meyrat will now be reporting to Chief Commerical Officer Stefano Caroti. Before joining Puma, he spent two years at Wolford as head of the Swiss and Austrian markets. Puma last store opened in France, for which he was also responsible, is an outlet in Alsace's new shopping centre, Roppenheim The Style Outlets.
Copyright © 2023 FashionNetwork.com All rights reserved.