Prada ready for IPO but awaits calmer market-CEO
MILAN, Sept 18 (Reuters) - Italian fashion designer Prada still has its sights on a public offering when market turmoil subsides, its chief executive Patrizio Bertelli said on Thursday, according to a spokesman.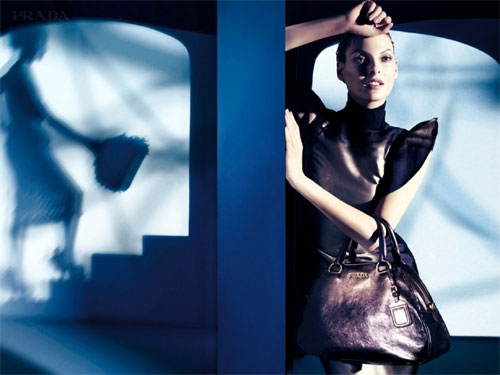 www.Prada.com
"The board confirms that the bourse continues to be our objective. We are ready for a quotation, naturally as soon as the markets return to normal," Bertelli had said, the spokesman added.
Bertelli said Prada, known for the idiosyncratic and innovative designs of Miuccia Prada, turned in an 11 percent rise in retail sales for the first half but full-year performance would depend on global markets.
Analysts and banking sources told Reuters last week that Prada and fellow Italian fashion designer Ferragamo were likely to delay listings into 2009, given market turbulence.
Prada will show off its latest collection for women on Sept. 23 in Milan.
(Writing by Jo Winterbottom; Editing by David Holmes)
(([email protected]; +39 02 66129 442; Reuters messaging: [email protected])) Keywords: PRADA/IPO
(C) Reuters 2008. All rights reserved. Republication or redistribution ofReuters content, including by caching, framing or similar means, is expresslyprohibited without the prior written consent of Reuters. Reuters and the Reuterssphere logo are registered trademarks and trademarks of the Reuters group ofcompanies around the world.nLI87517
© Thomson Reuters 2022 All rights reserved.