Prada launches "Made to Order" on prada.com
Prada will be launching by the end of April a new service to its online customers called "Made to Order". Customers will be able to customise shoes, leather accessories and sunglasses to their liking on prada.com.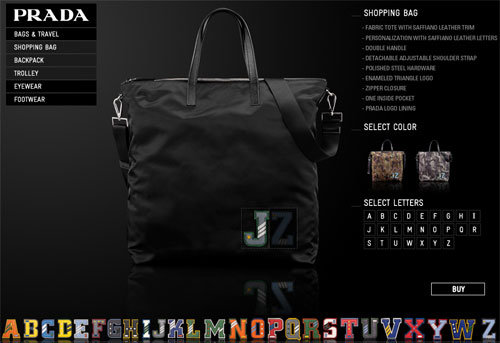 Customers will be able to personlise products bought on prada.com
Beforehand, Prada's video campaign rolls out on Youtube in Italy, France, United Kingdom and USA. Produced by Steven Meisel, supermodels Mariacarla Boscono, Tati Cotliar, Kinga Rajzak and Arizona Muse dance wearing the brand's new Spring-Summer collection for women.
Youtube users seeking other fashion related matrial will see Prada's campaign "pre-roll" before they reach the content of their desired video, inviting them to watch around 10 seconds of the brand's SS11 campaign.
Copyright © 2023 FashionNetwork.com All rights reserved.