PPR third quarter seen down 6 pct, luxury could improve in fourth quarter
PARIS, Oct 19 (Reuters) - French retailer PPR (PRTP.PA), which owns luxury brand Gucci, is expected to report a 6 percent drop in third-quarter sales on Tuesday 20 October due to a weak trading environment and tough comparable figures from last year.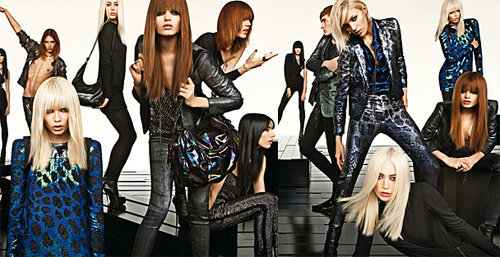 Gucci.com
Analysts expect PPR to post sales of 4.6 billion euros ($6.87 billion) in the third quarter, according to a Reuters poll of nine analysts.
Analysts cited a slowdown in wholesale orders for Gucci as well as weak demand for less recognisable brands such as Bottega Veneta. Other challenges include weak tourist flows and sluggishness in mature markets like the United States and Japan.
French consumers are cutting back on non-essential purchases in the wake of economic recession and rising unemployment.
PPR brands such as home improvement store Conforoma, books and records store Fnac and the Redcats mail order company are also expected to post declining sales as a result of the tough environment.
PPR's sales performance is expected to improve in the fourth quarter of this year, however, thanks to easier comparable figures from 2008.
PPR, which is controlled by the Pinault family, has launched a vast restructuring and cost-cutting plan to defend its operating margin in the face of falling sales. It has not given any profit guidance for the year.
The company said at the start of October that it would spin off CFAO, its pharmaceuticals and auto retail subsidiary, to further concentrate on apparel and luxury goods.
PPR's rival, LVMH, will report its third-quarter sales on Monday 19 October after the market close.
Analyst forecasts (in billions of euros):
3rd Quarter Nine Months Average 4.646 13.879 Median 4.642 13.870 Maximum 4.760 13.996 Minimum 4.594 13.830
------------------------------------------------------------- 2008 4.941 14.525 Rate of change (on average estimates) on reported basis:
-6.0% -4% Rate of change on organic basis (average) : -7.5%
(Reporting by Pascale Denis, Lionel Laurent; Editing by Rupert Winchester) ($1 = 0.6694 euro)
© Thomson Reuters 2023 All rights reserved.