PPR in talks to sell Conforma in $1.6 billion deal
Dec 9 - PPR is in exclusive talks to sell its Conforama furniture unit to Steinhoff International Holdings, the company said on Thursday as it moves away from retail in favor of sport, lifestyle and luxury.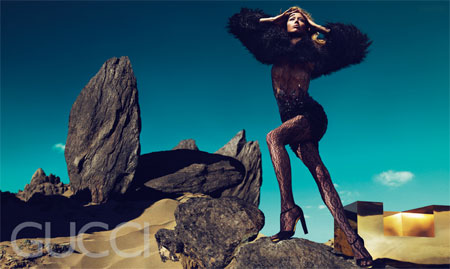 PPR's main subsidiaries include The Gucci Group, which in its turn owns the luxury brands Gucci, Yves Saint Laurent, Alexander McQueen (50%), etc.
The French luxury and retail group led by Francois-Henri Pinault said the deal valued the business at 1.2 billion euros ($1.6 billion) in cash, while the working capital balance Conforama was due to pay PPR would be repaid on closing.
This puts the total value of the deal for PPR at around 1.6 billion euros, a source familiar with the matter said.
PPR has been looking for buyers for Conforama for about three years and has said it plans to return to the acquisition trail once it has disposed of its retail business. It wants to build a sports and lifestyle unit around Puma, the German brand in which it owns 71 percent.
PPR, whose Gucci Group accounts for the bulk of its valuation, also wants to sell its Fnac electronics, books, CD and DVD unit, as well as its Redcats catalog business.
"Conforama was in pole position in the disposals timetable. The sale of Fnac is handicapped by the weak valuations of high tech product brands and cultural products and that of Redcats requires splitting its businesses," CM-CIC analysts said.
"As far as future PPR acquisitions are concerned, the fashion and lifestyle sector offers more targets than the luxury sector, but its profile is less attractive," they said in a note.
Conforama, which PPR bought in 1991, sells furniture including the 790-euro white "Loft" sofa, household appliances and decorative objects such as the 38-euro "Leny" desk lamp. It has around 180 stores in France, which accounts for 70 percent of revenue.
After a tough 2009, the unit, which employs 12,000 people in Europe, posted sales of 2.2 billion euros, up 4.8 percent on a comparable basis, in the first nine months of 2010.
Conforama has been losing market share to IKEA for 10 years, and the Swedish group is now the top furniture retailer in France ahead of Conforama.
Steinhoff Chief Executive Markus Jooste cited access to France, "one of Europe's largest household goods markets," as one of the reasons for the purchase.
The deal should be concluded in the coming weeks, after which it would be submitted to Steinhoff's shareholders at a general assembly and then competition authorities, PPR said.
PPR finance director Jean-Francois Palus told a conference call the transaction should be completed by around March.
PPR said Steinhoff shareholders representing more than 50 percent of issued ordinary capital had already undertaken to vote in favor of the deal.
The South African company had already approached PPR in the past. The latest round of talks began in October.
(Reporting by Helen Massy-Beresford; Additional reporting by Pascale Denis; editing by Hans Peters)
© Thomson Reuters 2023 All rights reserved.