Phillips-Van Heusen says may beat profit forecast
NEW YORK, June 30 (Reuters) - Apparel maker Phillips-Van Heusen Corp (PVH.N) reaffirmed its profit outlook for the second quarter and year but said it could beat that forecast if current business trends continue, and its shares rose 2 percent.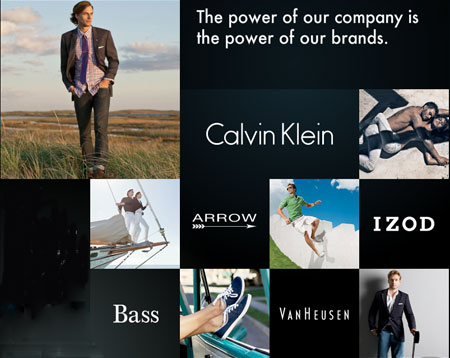 www.pvh.com
Last month, the company, which owns and markets brands such as Calvin Klein and Tommy Hilfiger, said it expected second-quarter earnings of 50 cents to 52 cents per share, excluding some items, and full-year earnings of $3.55 to $3.65 per share on revenues of $4.35 billion to $4.4 billion.
Phillips-Van Heusen said it was assuming that comparable-store sales in its U.S. outlet business will continue to rise by 12 percent.
The company's shares were up 90 cents, or 2 percent, to $46.65 in morning trading on the New York Stock Exchange. (Reporting by Phil Wahba; editing by John Wallace)
© Thomson Reuters 2022 All rights reserved.