Phillips-Van Heusen profit beats in quarter
SAN FRANCISCO (Reuters) - Apparel maker Phillips-Van Heusen Corp (PVH.N) posted earnings that beat Wall Street expectations, boosted by the strength of its Calvin Klein brand around the world.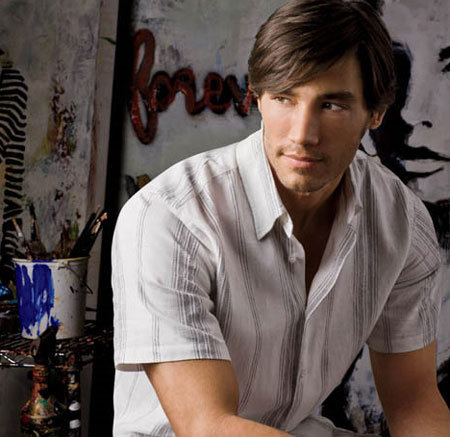 Photo: www.pvh.com
Phillips-Van Heusen, which agreed last week to buy American clothing brand Tommy Hilfiger, reported a net profit for its fourth quarter of $27 million, or 51 cents per share, after a year ago loss of $37.9 million, or 74 cents per share, a year earlier.
Adjusting for restructuring costs, the company earned 61 cents per share. Analysts, on average, had been expecting earnings of 59 cents per share, according to Thomson Reuters I/B/E/S.
Revenue rose 6 percent to $614.6 million.
The company saw a 22 percent jump in royalty revenue from its Calvin Klein brand in the quarter, while wholesale revenue rose 7 percent.
Phillips-Van Heusen, a major supplier to U.S. department stores, cited the strength in Calvin Klein jeans, underwear, fragrance, women's dresses, sportswear and outerwear.
The Tommy Hilfiger deal, a $3 billion cash and stock deal, will bring another high-profile brand name to Phillips-Van Heusen's portfolio and help the company in its international expansion.
The company forecast first-quarter earnings of 73 cents to 75 cents per share, excluding the Hilfiger deal.
On that basis, it expects 2010 earnings to range between $3.20 per share to $3.28 per share, on revenue between $2.47 billion and $2.50 billion, or an increase 3 to 4 percent from 2009.
Wall Street had been expecting first-quarter earnings of 73 cents per share, excluding the Hilfiger deal.
The Tommy Hilfiger deal, due to close in the second quarter, is expected to boost earnings by 20 cents to 25 cents per share on an adjusted basis for fiscal 2010. That excludes one-time costs of about $100 million, or $1.00 per share, the company said.
For 2011, Phillips-Van Heusen expects the deal to add 75 cents per share to $1.00 per share to earnings.
Phillips-Van Heusen shares rose 0.31 percent to $55.60 after closing up 3 percent on the New York Stock Exchange.
(Reporting by Alexandria Sage; Editing by Richard Chang and Carol Bishopric)
© Thomson Reuters 2022 All rights reserved.