Paul Smith Jeans and Barbour to launch capsule collection
Founded in 1894, heritage brand Barbour and Paul Smith are launching an exclusive capsule collection for the Fall/Winter 2012 season for both men and women. Faithful to the look of both labels, the clothing line will pay close attention to small details and its design will be inspired by the British style. Whilst preserving their own individual identity, the two brands found a way to complete each other and brought their savoir-faire together to create various different pieces.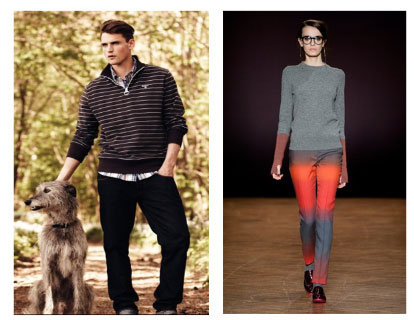 Collection Barbour A/W '11 (left), Paul Smith A/W '11 (right)
Available from September 15 on the Paul Smith website (paulsmith.co.uk) and at a selection of Paul Smith, Barbour and multibrand stores, the collection will offer a classic and casual look made up of 12 items for men and 8 for women.
The menswear line will offer jackets, with a navy or countryside look, as well as shirts made to be worn in informal and formal situations. As for the women's line, its design will be based on a contemporary and relaxed look. A polka dot jacket, coloured t-shirts, slim indigo jeans and a pale blue shirt complete the collection.
Copyright © 2022 FashionNetwork.com All rights reserved.