Paul & Joe opens in Los Angeles
French label launched by Sophie Albou in 1995 makes its first steps alone onto American turf. Paul & Joe has chosen to go large with 200 square metres opening in Los Angeles.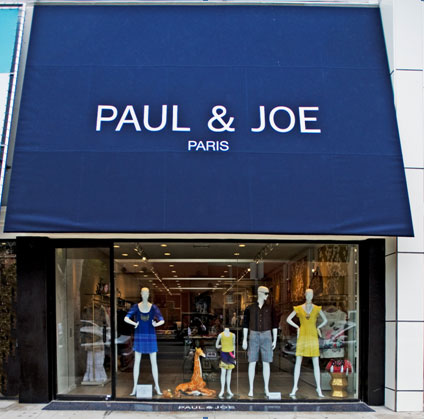 Paul & Joe shop front in Los Angeles
Sophie Albou has chosen the US West Coast for its premiere. And for good reason, the designer is a fan of the city of angels, where she used to spend family summer holidays. The store is located on Robertson Boulevard, just across from the Ivy, Hollywood's favourite restaurant.
Locally, Paul & Joe is in full force with womenswear, menswear, the Paul & Joe Sister line, accessories (bags, jewellery, sunglasses, shoes), cosmetics and makeup; all presented within the designed interior of Sophie Albou. The atmosphere mixes, as does the ready-to-wear collections, travel influences with a touch of the 70's with a Japanese floral wallpaper, tiled walls and antique flea-market furniture.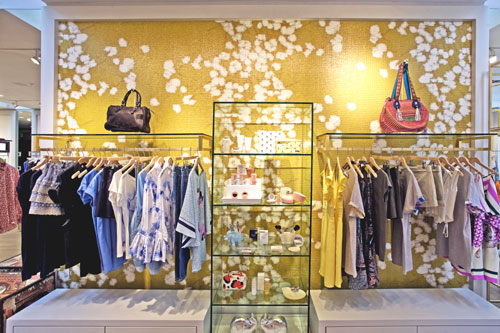 Inside the Los Angeles boutique
The brand which opened its first boutique in Paris in 1998 and since opened another one on Avenue Montaigne in 2006 continues its development to move upmarket. Today, it has a presence across fifty shops worldwide from Paris to London through Dubai and Sydney. Paul & Joe also has concessions via multibrand department stores; Barney's, Harvey Nichols, Harrods, Isetan and Printemps.
Copyright © 2023 FashionNetwork.com All rights reserved.