Patagonia opens its first London store
After its announcement in March, Patagonia's first London store has finally opened its doors. Initially predicted to be around 225 square metres, the 2-story flagship is actually lot bigger than expected and covers a total retail space of 400 m². It will offer a mixture of the brand's climbing, skiing and snowboarding products, as well as its sportswear collection and latest footwear line.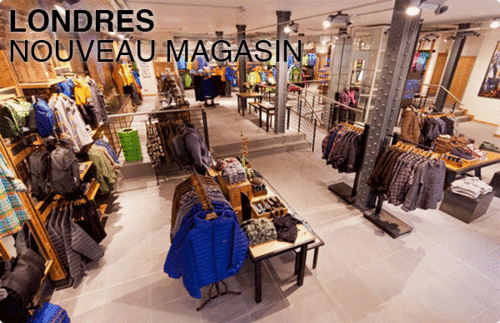 Patagonia's new London store (photo by Tim Russon)
The new boutique is part of the Californian brand's tradition of investing in historic sites while preserving the integrity of the building. In fact, its first London store is situated in the heart of Covent Garden in the old Watney Combe & Reid brewery, founded in 1837.
In Europe, Patagonia currently operates 6 standalone stores and 14 others via partnerships. The green outdoor sports brand registered a turnover of 414 million dollars in fiscal year 2010, which ended on April 30, 2011.
Copyright © 2022 FashionNetwork.com All rights reserved.