Pai aims to exit Gruppo Coin by end 2010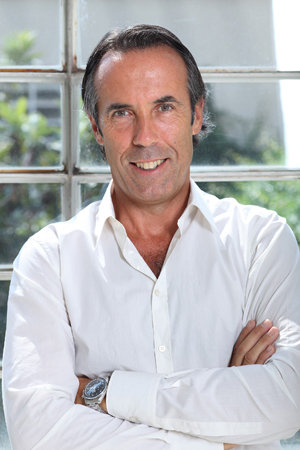 Stefano Beraldo, CEO of Gruppo Coin
Sept 22 (Reuters) - Private equity firm Pai Partners aims to auction its majority stake in Italian department store chain Gruppo Coin (GCN.MI) by the year-end, a source close to the issue said on Wednesday.
Once the auction is completed, the operation will trigger a mandatory takeover offer by the successful bidder to buy all of the shares of the retail group, the source said.
The source said the sale process had not started and no advisors had been named, adding a staple financing process -- a prearranged financing package offered to potential buyers of a company -- was under way.
Coin shares were up 5.6 percent at 7.125 euros by 0930 GMT while the Italian all-share index .FTITLMS was down 1.4 percent.
Gruppo Coin, which owns Coin and Oviesse stores, bought smaller rival Upim in January, becoming the biggest clothing retailer in Italy.
Coin, which posted a 42 percent sales increase to 385 million euros ($512 million) in its first quarter to the end of April, is valued at around 1.5 billion euros, the source said.
The group has a capitalisation of around 1 billion euros.
Pai Partners owns around 69 percent of Coin via Carpaccio Investimenti.
Coin's board was due to meet on Wednesday for first-half results to the end of July.
(Editing by Dan Lalor) ($1 = 0.7523 euro)
© Thomson Reuters 2023 All rights reserved.